Process Server Solano County
V alpro Attorney Services staff and registered process servers are committed to excellence and provided you with quality customer service in and around Solano County. We pride ourselves in providing all of our clients the highest level of customer satisfaction that is why we have earned the reputation as one of the most reliable and dependable litigation support firms | process serving companies. We want to be your One-Stop-Shop, we specialize in Statewide Service of Process, Statewide Court Filings and much more.
We cover the entire State Of California!
Why you should use us: Valpro Attorney Services | Process Servers have the capability to provide you with the highest level of customer service. Our main objective is, and has always been, to serve your documents in the most efficient and cost effective way possible, taking great pride in the unique and personalized service we give to each and every assignment. We are confident that with our services your staff will be more productive and cost efficient by taking the job from your desk and competently putting it into ours. Once you've trusted Valpro Attorney Services | Process Servers with your assignment we will follow it through to completion and keep you updated throughout the process. Our clients' testimonials will attest to our ability to competently complete your work in a fast efficient manner.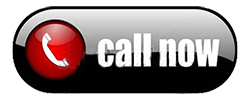 Thank you for inquiring about our services, please feel free to complete the form below. If you do not receive a response from one of our friendly staff members within 5-10 minutes (during normal business hours 8:30AM-5:00PM M-F) please call us at 855-5VALPRO (

855-582-5776

) or email us Service@ValproAttorneyServices.com. We appreciate your business and look forward to servicing your legal needs.

We service the entire state of California
Alameda County
Alpine County
Amador County
Butte County
Calaveras County
Colusa County
Contra Costa County
Del Norte County
El Dorado County
Fresno County
Glenn County
Humboldt County
Imperial County
Inyo County
Kern County
Kings County
Lake County
Lassen County
Los Angeles County
Madera County
Marin County
Mariposa County
Mendocino County
Merced County
Modoc County
Mono County
Monterey County
Napa County
Nevada County
Orange County
Placer County
Plumas County
Riverside County
Sacramento County
San Benito County
San Bernardino County
San Diego County
San Francisco County
San Joaquin County
San Luis Obispo County
San Mateo County
Santa Barbara County
Santa Clara County
Santa Cruz County
Shasta County
Sierra County
Siskiyou County
Solano County
Sonoma County
Stanislaus County
Sutter County
Tehama County
Trinity County
Tulare County
Tuolumne County
Ventura County
Yolo County
Yuba County